Promotions
Alcon Opti-Free Replenish Contact Lens Solution 300ml + 120ml + 60ml + lens case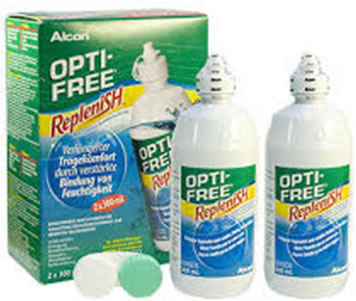 Normally: $30.99
Our price: $25.95
Cleans, Reconditions, Rinses, Disinfects, Stores

Contents:

300ml+120ml+60ml + lens case

PRECAUTIONS:

• Always discard solution from lens case after each use
• Keep the bottle tightly closed when not in use
• Use before expiration date marked on the carton and bottle
• Discard remaining solution within 90 days after opening
• Keep out of reach of children
• Store at room temperature.

Pde code: 2240203






Re-nu Multi Purpose Contact Lens Solution duo pack 355ml + 120ml + lens case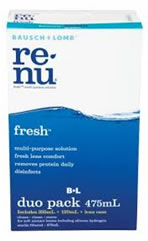 Normally: $23.30
Our price: $19.99
Contents: 355ml+120ml+lens case

Cleans, Rinses, Disinfects and removes protein daily.

PRECAUTIONS:

• Always discard solution from lens case after each use
• Keep the bottle tightly closed when not in use
• Use before expiration date marked on the carton and bottle
• Discard remaining solution within 90 days after opening
• Keep out of reach of children
• Store at room temperature.

Pde 441511

Stop Smoking (Nicotine Replacement Therapy)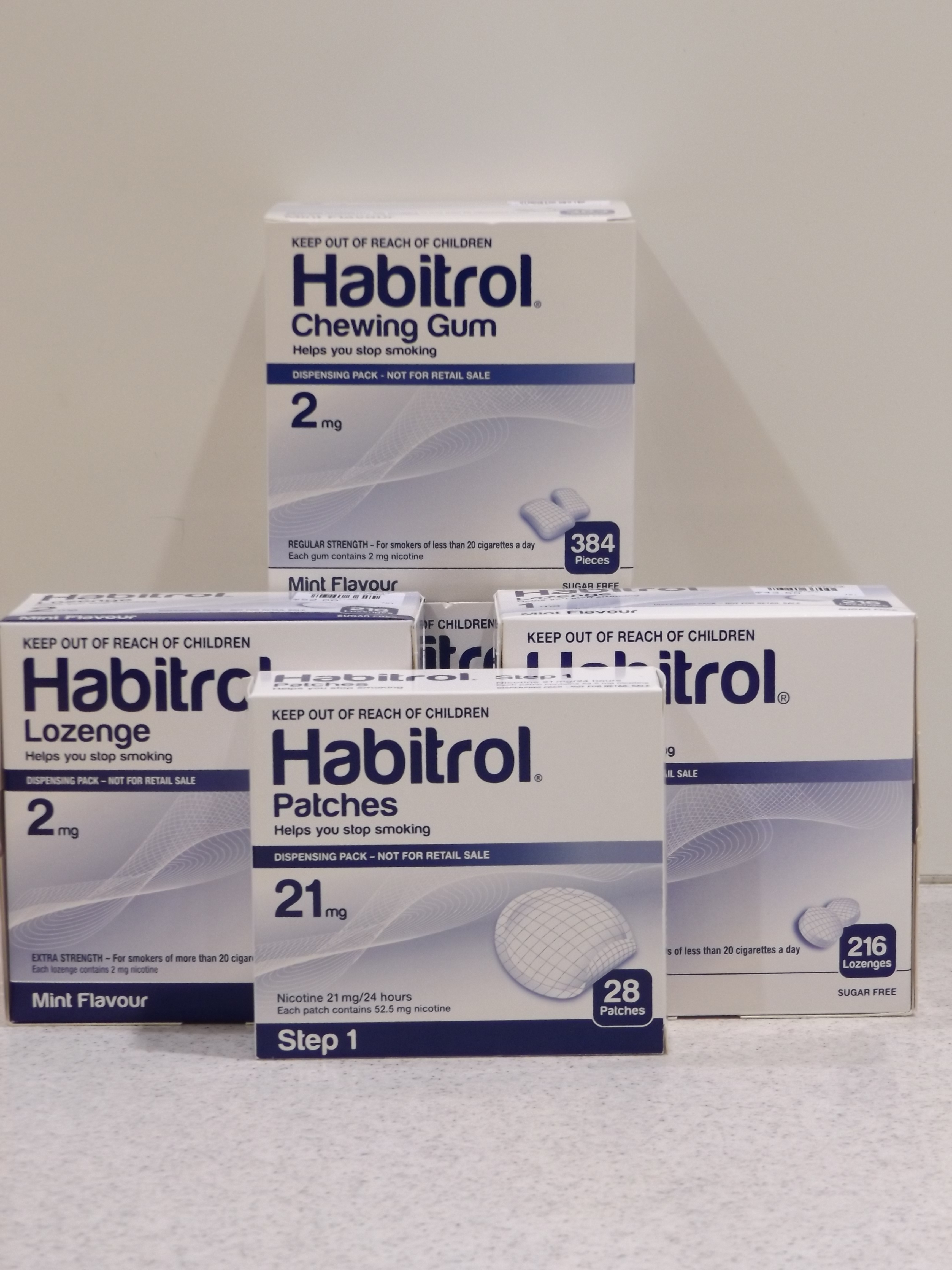 Normally: $89.95
Our price: $5.00
Come in store for details:

A brief consultation with the Pharmacist will be required, this will only take a few minutes.

By law we are required to ask you specific questions before we can supply you with this medicine.

NRT (nicotine replacement therapy) NRT (Nicotine Replacement Therapy). (Pharmacy Only).

Pharmacists can now provide fully funded NRT without a prescription from a doctor or QUITLINE provider.

Customer declaration: I agree to use this pharmacy-only medicine strictly as directed. If symptoms persist, or if I suffer any adverse effects, I will contact my pharmacist or doctor immediately. I acknowledge that I have read and understood the information provided about this medicine.

Habitrol Gum is a proven and effective type of Nicotine Replacement Therapy (NRT). Habitrol Gum helps you to give up smoking by alleviating the unpleasant symptoms associated with nicotine withdrawal. These symptoms can include anxiety, irritability, headaches, sweating, and mood swings. These withdrawal symptoms are often a disincentive to quit smoking. When you chew Habitrol Gum, small amounts of nicotine become released and are absorbed through the lining of the mouth. This provides the smoker with a controlled way to satisfy the body's craving for nicotine.
Pure Moist Economy Pack - Contact Lens Solution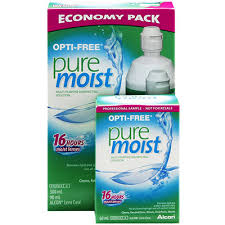 Normally: $28.99
Our price: $25.99
Contents: 300ml+90ml+60ml

Cleans, reconditions, rinses, disinfects and stores

PRECAUTIONS:
• Always discard solution from lens case after each use
• Keep the bottle tightly closed when not in use
• Use before expiration date marked on the carton and bottle
• Discard remaining solution within 90 days after opening
• Keep out of reach of children
• Store at room temperature


Pde: 2400251
Nurofen tablets 12's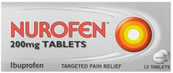 Normally: $7.30
Our price: $6.40
Effective in the temporary relief of pain and/or inflammation associated with headache, migraine, muscular pain, cold and flu, fever, period pain and dental pain.

Ingredients:

Ibuprofen Tablets 200mg

Nurofen tablets help to reduce inflammation and provide relief from pain for up to 8 hours based on a 2 tablet dose.
Maximum 6 tablets per 24 hours.

Product Features
Fast, effective pain relief
Provides up to 8 hours of relief based on a 2 tablet dose
Reduces inflammation
Contains ibuprofen
Reduces fever.

Customer declaration: I agree to use this pharmacy-only medicine strictly as directed. If symptoms persist, or if I suffer any adverse effects, I will contact my pharmacist or doctor immediately. I acknowledge that I have read and understood the information provided about this medicine.

pde 377147

Panadol tablets 20's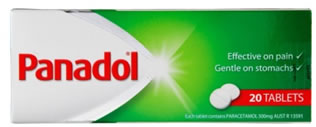 Normally: $7.50
Our price: $6.30
Panadol provides fast, effective temporary relief of aches and pains, such as headaches, migraines, sore throat and dental pain. The tablets are round and film-coated, making it easier to swallow and have no bitter aftertaste. Panadol tablets are also gentle on the stomach.

For fast, effective temporary relief of pain and discomfort associated with:

Headache
Muscular aches
Period pain
Arthritis/Osteoarthritis
Toothache
Migraine
Colds and flu
Tension headache
Sinus pain/headache
Backache
Paracetamol also reduces fever.

Active Ingredients:

Paracetamol 500mg

Precautions (check with pharmacist before use if any of the following apply):

If you have liver or kidney problems
If you are underweight or malnourished
If you regularly drink alcohol
If you have a severe infection
If you are taking warfarin, metoclopramide, medicines to treat epilepsy

Dosage:
Adults and children over 12: 1 to 2 tablets every 4 to 6 hours up to a maximum of 8 tablets in 24 hours.
Children 7-12 years: half to 1 tablet every 4 to 6 hours up to a maximum of 4 tablets in 24 hours.

Do not use in children under 7 years.

Warnings:
For short term use only. If you're ever unsure about the dosage, please ask your pharmacist or doctor for advice.
Do not use with other products containing paracetamol.
Consult your health care professional if symptoms persist.

Customer declaration: I agree to use this pharmacy-only medicine strictly as directed. If symptoms persist, or if I suffer any adverse effects, I will contact my pharmacist or doctor immediately. I acknowledge that I have read and understood the information provided about this medicine.

pde 2523434
Nurofen tablets 96's (Pharmacy Only)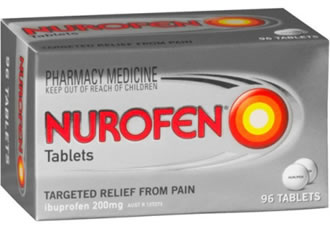 Normally: $25.30
Our price: $24.99
Customer declaration: I agree to use this pharmacy-only medicine strictly as directed. If symptoms persist, or if I suffer any adverse effects, I will contact my pharmacist or doctor immediately. I acknowledge that I have read and understood the information provided about this medicine.

Nurofen is effective in the temporary relief of pain and/or inflammation associated with:

headaches
pain and discomfort associated with migraine
cold and flu symptoms
rheumatic pain
muscular pain
backache
reduces fever
period pain
dental pain

Active Ingredients:
Ibuprofen 200mg

Contraindications:

Do not use if allergic to NSAIDs or aspirin
Do not use if you have had asthma caused by ibuprofen
Do not use if you have kidney disease/impairment
Do not use if you have a stomach disorder or stomach ulcer
Do not use if you are dehydrated
Do not use in pregnancy (3rd trimester)
Precautions (check with pharmacist before use if any of the following apply):

History of peptic ulcer or gastrointestinal bleeding
Previous NSAID associated stomach irritation, asthma or skin reaction
If you have heart, kidney, stomach or bowel problems
If you have high blood pressure or asthma
If you have ever had a stroke of TIA (mini-stroke)
Require a high dose or have been using for a long time
If you have had your symptoms for a long time
If you take any other medicines (especially medicines to treat high blood pressure or thin the blood)
If you are over 65 years of age
If you are pregnant or breastfeeding or planning on becoming pregnant
If giving to children under 12 years.
Dosage:
Use lowest effective dose for shortest possible duration. Take with a large glass of water.

Adults and Children over 12 years: 1 to 2 tablets every 4 to 6 hours as necessary. (Maximum 6 tablets in 24 hours)
Children 7 to 12 years: 1 tablet every 6 to 8 hours as necessary. (Maximum 4 tablets in 24 hours).

Warnings:
See your doctor immediately if you notice stomach pain, coughing or vomiting of blood or black bowel motions, if you have trouble breathing, swelling of the face or chest pain or if you have a wide spread rash, unexplained fever or mouth ulcers after taking Nurofen.

Side effects: dizziness, indigestion, nausea, constipation or diarrhoea and skin rash.

pde 704504
Panadol tablets 100's (Pharmacy Only)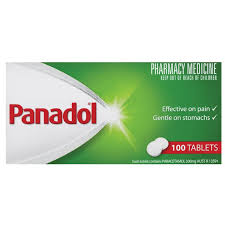 Normally: $21.15
Our price: $17.99
Customer declaration: I agree to use this pharmacy-only medicine strictly as directed. If symptoms persist, or if I suffer any adverse effects, I will contact my pharmacist or doctor immediately. I acknowledge that I have read and understood the information provided about this medicine.

Panadol provides fast, effective temporary relief of aches and pains, such as headaches, migraines, sore throat and dental pain. The tablets are round and film-coated, making it easier to swallow and have no bitter aftertaste. Panadol tablets are also gentle on the stomach.

For fast, effective temporary relief of pain and discomfort associated with:

Headache
Muscular aches
Period pain
Arthritis/Osteoarthritis
Toothache
Migraine
Colds and flu
Tension headache
Sinus pain/headache
Backache
Paracetamol also reduces fever.

Active Ingredients:
Paracetamol 500mg

Precautions (check with pharmacist before use if any of the following apply):

If you have liver or kidney problems
If you are underweight or malnourished
If you regularly drink alcohol
If you have a severe infection
If you are taking warfarin, metoclopramide, medicines to treat epilepsy
Dosage:
Adults and children over 12: 1 to 2 tablets every 4 to 6 hours up to a maximum of 8 tablets in 24 hours.
Children 7-12 years: half to 1 tablet every 4 to 6 hours up to a maximum of 4 tablets in 24 hours.

Do not use in children under 7 years.

Warnings:
For short term use only. If you're ever unsure about the dosage, please ask your pharmacist or doctor for advice.
Do not use with other products containing paracetamol.
Consult your health care professional if symptoms persist.

pde 2523396
Clear Eyes Eye Drops 15ml
Normally: $14.30
Our price: $12.99
Customer declaration: I agree to use this pharmacy-only medicine strictly as directed. If symptoms persist, or if I suffer any adverse effects, I will contact my pharmacist or doctor immediately. I acknowledge that I have read and understood the information provided about this medicine.

Clear Eyes can provide relief for your red irritated eyes.

Ingredients: Naphazoline Hydrochloride (0.012%). Also contains boric acid, sodium borate, disodium edentate, glycerol, purified water, and benzalkonium chloride as a preservative.

Dosage: Tilt head back, squeeze 1 or 2 drops into each eye up to 4 times a day.

Contraindications: Do not use if you have narrow angle glaucoma.

Precautions (check with pharmacist before use if any of the following apply):
Hypertension; heart disease; diabetes; hyperthyroidism; contact lenses; prolonged use (can use increased redness of the eye with prolonged use).

Warnings:

Remove contact lenses before use.
Discard contents 4 weeks after opening.
If symptoms persist or you have side effects, discontinue use and consult your health professional.

pde 213845
Nexcare Sports Strapping Tape Flesh 38mmx13.7m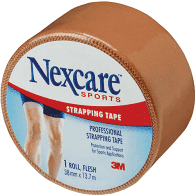 Normally: $15.80
Our price: $10.99
Professional strapping tape for protection and support for sports applications.

pde 2343932
Allergan Complete Multi-Purpose Solution 2x240ml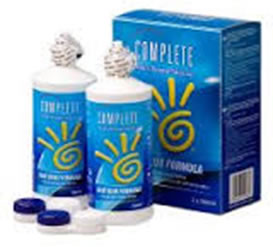 Normally: $36.35
Our price: $16.50
Contents: 2x240ml

For soft contact lenses:
Cleans, rinses, stores, disinfects, removes protein and rewets.

PRECAUTIONS:

Always discard solution from lens case after each use
• Keep the bottle tightly closed when not in use
• Use before expiration date marked on the carton and bottle
• Discard remaining solution within 90 days after opening
• Keep out of reach of children
• Store at room temperature

pde 2263726

Kleenex Aloe Vera & Vitamin E Tissues 95s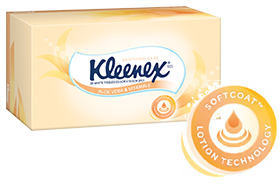 Normally: $4.50
Our price: $3.95
Kleenex Aloe Vera tissues are coated with natural Aloe Vera and soothing Vitamin E which is perfect for colds, flu or hay fever. These thick 3 ply tissues are enriched with Softcoat Lotion Technology, designed to gently soothe sore red noses.

pde 316792
Ethics Paracetamol 20 tablets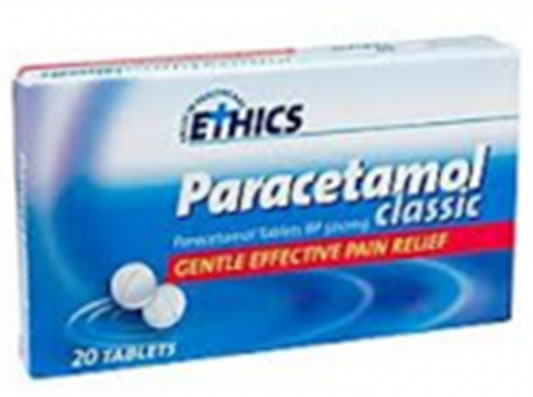 Normally: $5.99
Our price: $4.99
For the relief of pain and discomfort from headaches, cold and flu symptoms, muscular and dental pain, and to help reduce fever.

Paracetamol provides fast, effective temporary relief of aches and pains, such as headaches, migraines, sore throat and dental pain.

For fast, effective temporary relief of pain and discomfort associated with:

Headache/Tension headache
Toothache
Cold & Flu symptoms
Migraine headache
Muscular aches
Arthritis/Osteoarthritis
Backache
Period pain

Active Ingredients:
Paracetamol 500mg

Dosage:
12- Adult: 1-2 tablets every 4-6 hours with water as necessary. (maximum 8 tablets in 24 hours)
7-12: 1/2-1 tablet every 4-6 hours with water as necessary. (maximum 4 tablets in 24 hours)

Warnings:

Use only as directed.
For the temporary relief of pain and fever. Incorrect use could be harmful.
Consult your health care professional if symptoms persist.

pde 2217376
Ethics Ibuprofen 20 Tablets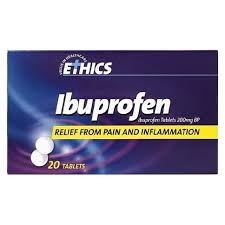 Normally: $6.99
Our price: $5.95
Ibuprofen lowers temperature, relieves pain and reduces inflammation. Effective in the relief of discomfort and pain associated with migraine and other headaches, cold and flu symptoms, rheumatic and muscular pain, period pain, backache, feverishness, dental pain and neuralgia

Nurofen is effective in the temporary relief of pain and/or inflammation associated with:

headaches
pain and discomfort associated with migraine
cold and flu symptoms
rheumatic pain
muscular pain
backache
reduces fever
period pain
dental pain
Active Ingredients:

Ibuprofen 200mg

Contraindications:

Do not use if allergic to NSAIDs or aspirin
Do not use if you have had asthma caused by ibuprofen
Do not use if you have kidney disease/impairment
Do not use if you have a stomach disorder or stomach ulcer
Do not use if you are dehydrated
Do not use in pregnancy (3rd trimester)
Precautions (check with pharmacist before use if any of the following apply):

History of peptic ulcer or gastrointestinal bleeding
Previous NSAID associated stomach irritation, asthma or skin reaction
If you have heart, kidney, stomach or bowel problems
If you have high blood pressure or asthma
If you have ever had a stroke of TIA (mini-stroke)
Require a high dose or have been using for a long time
If you have had your symptoms for a long time
If you take any other medicines (especially medicines to treat high blood pressure or thin the blood)
If you are over 65 years of age
If you are pregnant or breastfeeding or planning on becoming pregnant
If giving to children under 12 years.
Dosage:
Use lowest effective dose for shortest possible duration. Take with a large glass of water.

Adults and Children over 12 years: 1 to 2 tablets every 4 to 6 hours as necessary. (Maximum 6 tablets in 24 hours)
Children 7 to 12 years: 1 tablet every 6 to 8 hours as necessary. (Maximum 4 tablets in 24 hours).

Warnings:

See your doctor immediately if you notice stomach pain, coughing or vomiting of blood or black bowel motions, if you have trouble breathing, swelling of the face or chest pain or if you have a wide spread rash, unexplained fever or mouth ulcers after taking Nurofen.

Side effects: dizziness, indigestion, nausea, constipation or diarrhoea and skin rash.

pde 2217384
Kurol Mentholated Pastilles
Normally: $3.50
Our price: $2.99
(New Zealand Made) - Original Mentholated Formula

Ingredients:

Menthol, Oil of Eucalyptus, Oil of Peppermint, Oil of Pine, Oil of Aniseed, Tincture of Benzoin.Kurols help to clear the nose and soothe the throat to give a temporary relief from blocked nasal passages and a sore throat.

Active Ingredients: Peppermint 0.5%, Eucalyptus oil 0.398%, Aniseed Oil 0.299%, Tincture Benzoin 0.1%.

pde 217778
Rhuger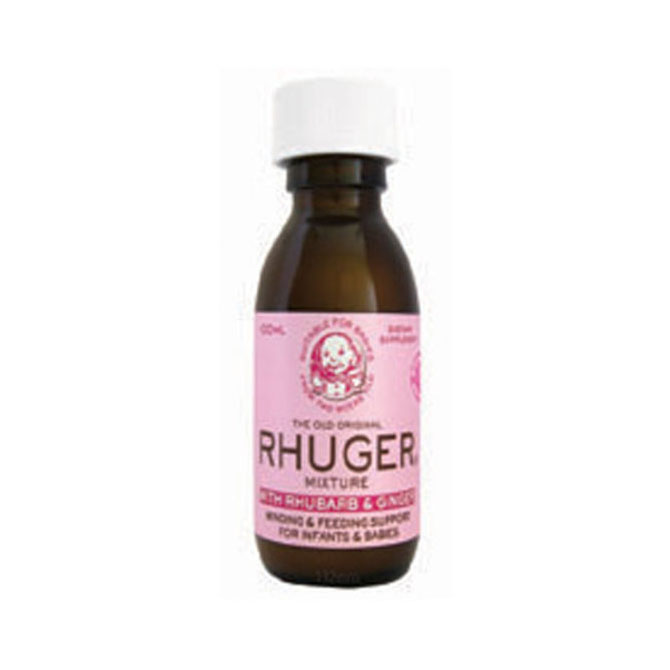 Normally: $39.95
Our price: $33.50
Rhuger is an effective alternative formula with natural rhubarb and ginger extracts, for safe and gentle relief of colic and winding problems in infants.

Rhuger is an effective alternative formula with natural Rhubarb and Ginger extracts. For safe and gentle relief in infants and babies with winding and feeding problems and associated symptoms.

For over 25 years Rhuger Mixture has been helping new mums with reflux symptoms, baby reflux remedies and colic remedies. It even works on constipation! Rhuger Mixture is a safe, natural product created by an experienced pharmacist and contains no artificial colour or flavouring agents. Alcohol and Preservative free.

How does Rhuger Mixture Work?

Rhuger has a three way action on the surface of the stomach and gut by relaxing the smooth muscle, releasing trapped air, emptying the stomach and aiding the passage of contents through the gut. The earlier you start the quicker the results.
Struggling with your baby feeding? Bring some calm back to your day, the earlier you start the quicker the results.

pde 98603
Strepsils Honey & Lemon Lozenges 16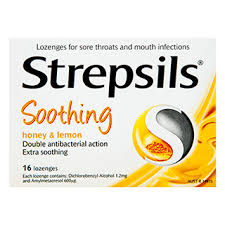 Normally: $10.99
Our price: $8.99
Strepsils Soothing Honey and Lemon Lozenges

Double antibacterial action - extra soothing.

Try our Strepsils, Honey and Lemon lozenges, they contain a combination of two effective antiseptics (2,4-dichlorobenzyl alcohol 1.2mg, Amylmetacresol 0.6mg) to relieve the discomfort of sore throats in the honey and lemon flavour.

Strepsils, Honey and Lemon, Lozenges from 6 years old, . For sore throats.

Always read the label, take as directed

pde 2360330

Manuka Honey Melts 48g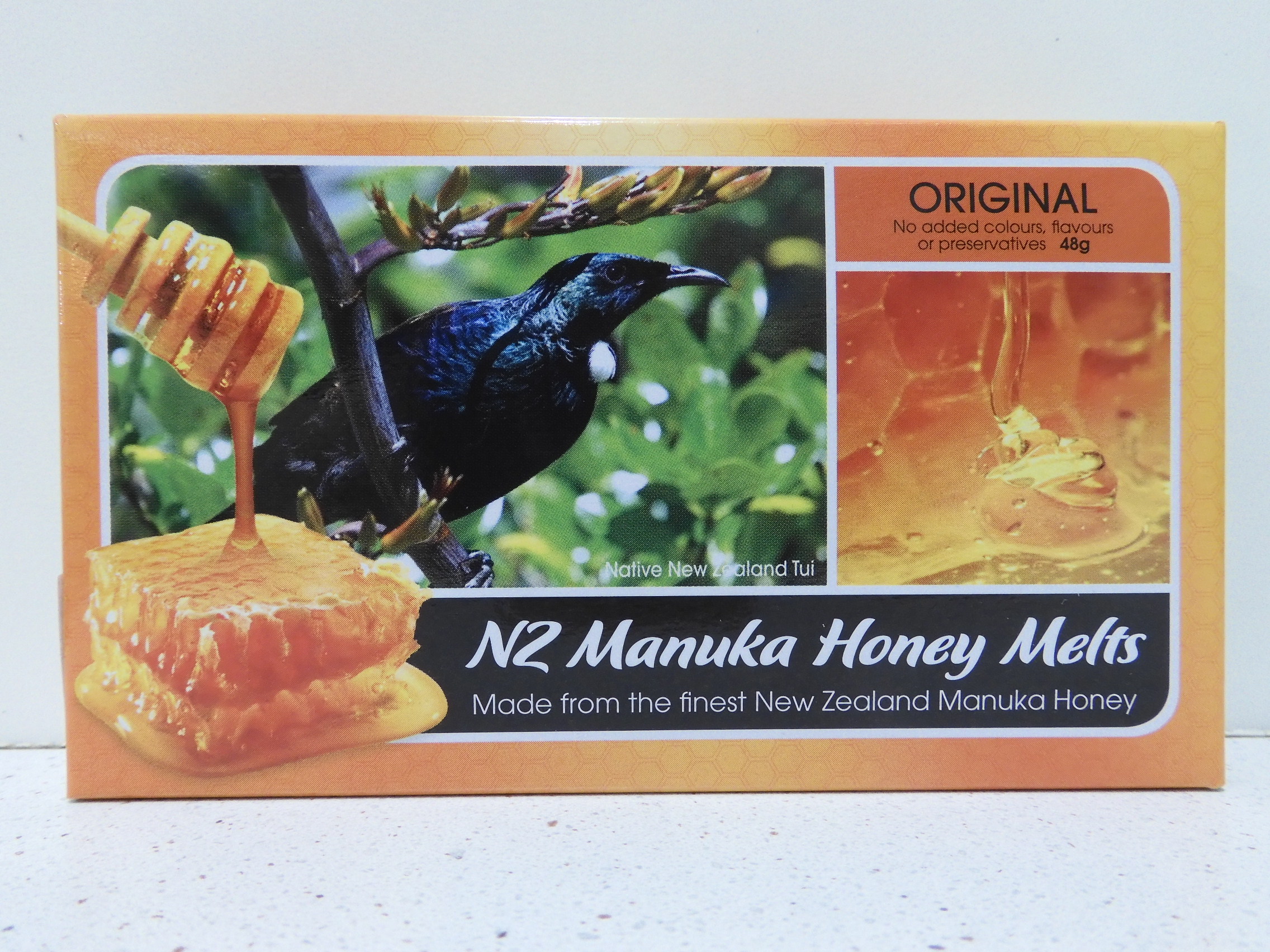 Normally: $5.99
Our price: $4.99
New Zealand Manuka Honey Melts -

Made from the finest New Zealand Manuka Honey

Ingredients: Sugar, Glucose, Manuka Honey (12%)

pde 324744
Shott Lemon, Ginger & Honey 500ml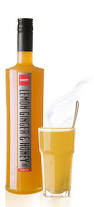 Normally: $14.99
Our price: $10.99
Refreshing Lemon, Ginger & Honey concentrate.

Makes 5 Litres - 25 Glasses

pde 2476142



Rejuvenail Anti-Fungal (Pharmacy Only)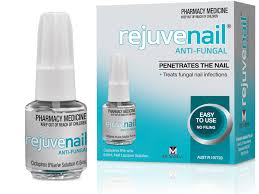 Normally: $79.99
Our price: $69.99
Customer declaration: I agree to use this pharmacy-only medicine strictly as directed. If symptoms persist, or if I suffer any adverse effects, I will contact my pharmacist or doctor immediately. I acknowledge that I have read and understood the information provided about this medicine.applicator.

Warnings & Precautions:

Rejuvenail (ciclopirox 8% w/w) Anti-Fungal Nail Lacquer Solution. Pharmacy Only Medicine. For the treatment of fungal nail infections (onychomycoses caused by dermatophytes yeasts and moulds).

Precautions – not for ophthalmic oral or intravaginal use. Known to be an eye irritant. Not recommended for use in pregnancy and breastfeeding. Contraindications – do not use where hypersensitivity to ciclopirox or any other ingredients in the lacquer exist. Do not use in children or adolescents under 18. Not to be swallowed. Adverse effects – Where solution has come into contact with skin adjacent to nail light reddening or scaling has been observed.

Always read the label. Use only as directed. If symptoms persist or you have side effects see your healthcare professional.

Description
The active ingredient ciclopirox penetrates the nail to reach the site of fungal infection and prevents growth of the fungal infection by destroying the fungi that cause nail infections.

Suitable For:

Antifungal

Usage Instructions
Rejuvenail (ciclopirox 8% w/w) Anti-Fungal Nail Lacquer Solution. Pharmacy Only Medicine. For the treatment of fungal nail infections (onychomycoses caused by dermatophytes yeasts and moulds). Precautions – not for ophthalmic oral or intravaginal use. Known to be an eye irritant. Not recommended for use in pregnancy and breastfeeding. Contraindications – do not use where hypersensitivity to ciclopirox or any other ingredients in the lacquer exist. Do not use in children or adolescents under 18. Not to be swallowed. Adverse effects – Where solution has come into contact with skin adjacent to nail light reddening or scaling has been observed. Administration & dosage – Apply a thin layer once a day on affected nails after washing & drying leave to dry for 30 seconds. Leave on for 6 hours washes off in water. For best results Rejuvenail should be used every day for at least 6 to 12 months. Flammable liquid. Keep out of reach of children and away from heat and sources of ignition.

pde 2516063





Allergan Multi Purpose Contact Lens Solution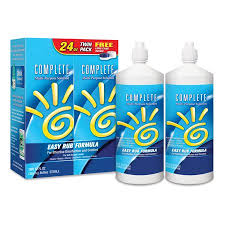 Normally: $34.99
Our price: $24.99
Contents: 3X240ml

Cleans, Rinses, Stores, Disinfects, Removes Protein, Rewets

PRECAUTIONS:

• Always discard solution from lens case after each use
• Keep the bottle tightly closed when not in use
• Use before expiration date marked on the carton and bottle
• Discard remaining solution within 90 days after opening
• Keep out of reach of children
• Store at room temperature

Pde: 98659


Vicks Vapodrops Original Menthol 24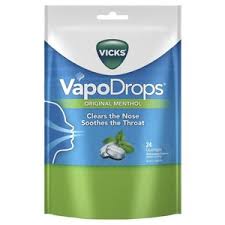 Normally: $5.99
Our price: $4.99
Soothes and cools irritated throats.

Cools and clears nasal passages.

Take 1-2 lozenges every 2-3 hours as needed.

Not to be used in children under 2 years of age without medical advice. If symptoms persist, consult your healthcare practitioner. Keep out of reach of children.

pde 2383500
Vicks Vapodrops Butter and Menthol 24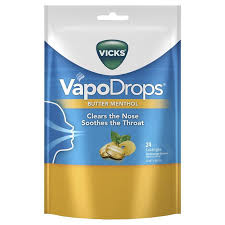 Normally: $5.99
Our price: $4.99
Soothes and cools irritated throats.

Cools and clears nasal passages.

Take 1-2 lozenges every 2-3 hours as needed.

Not to be used in children under 2 years of age without medical advice. If symptoms persist, consult your healthcare practitioner. Keep out of reach of children.

pde 2383470
Lucas Paw Paw Ointment 25g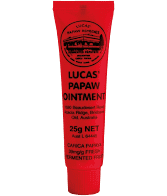 Normally: $12.99
Our price: $10.99
A local topical application for boils, burns, chafing, cuts, cracked skin, gravel rash, splinters, open wounds, insect bites and nappy rash.

pde 2383705