Click & Collect
Welcome to our Click and Collect Page. Our Pharmacy focuses on the treatment of minor to moderate medical conditions. We stock over 2,000 pharmaceuticals, many of which are exclusive to Pharmacy.
THIS IS A CLICK AND COLLECT SERVICE ONLY.
We also offer a wide range of services including:
Emergency Contraceptive Pill (ECP)

Urinary Tract Infection Prescribing

ED (Silvasta) Prescribing

Oral Contraceptive Pill Prescribing

NRT (Nicotine Replacement Therapy)
The following products are on Promotion and may be purchased by Click and Collect.
Please show us a copy of your order when coming to collect your items.
Your order will be ready for collection in store within one working day based on our normal working days.
Sorry no refunds on uncollected items.
PLEASE NOTE: THIS IS A CLICK AND COLLECT SERVICE WE DO NOT COURIER PRODUCTS AROUND NEW ZEALAND.
« Back to productsStop Smoking (Nicotine Replacement Therapy)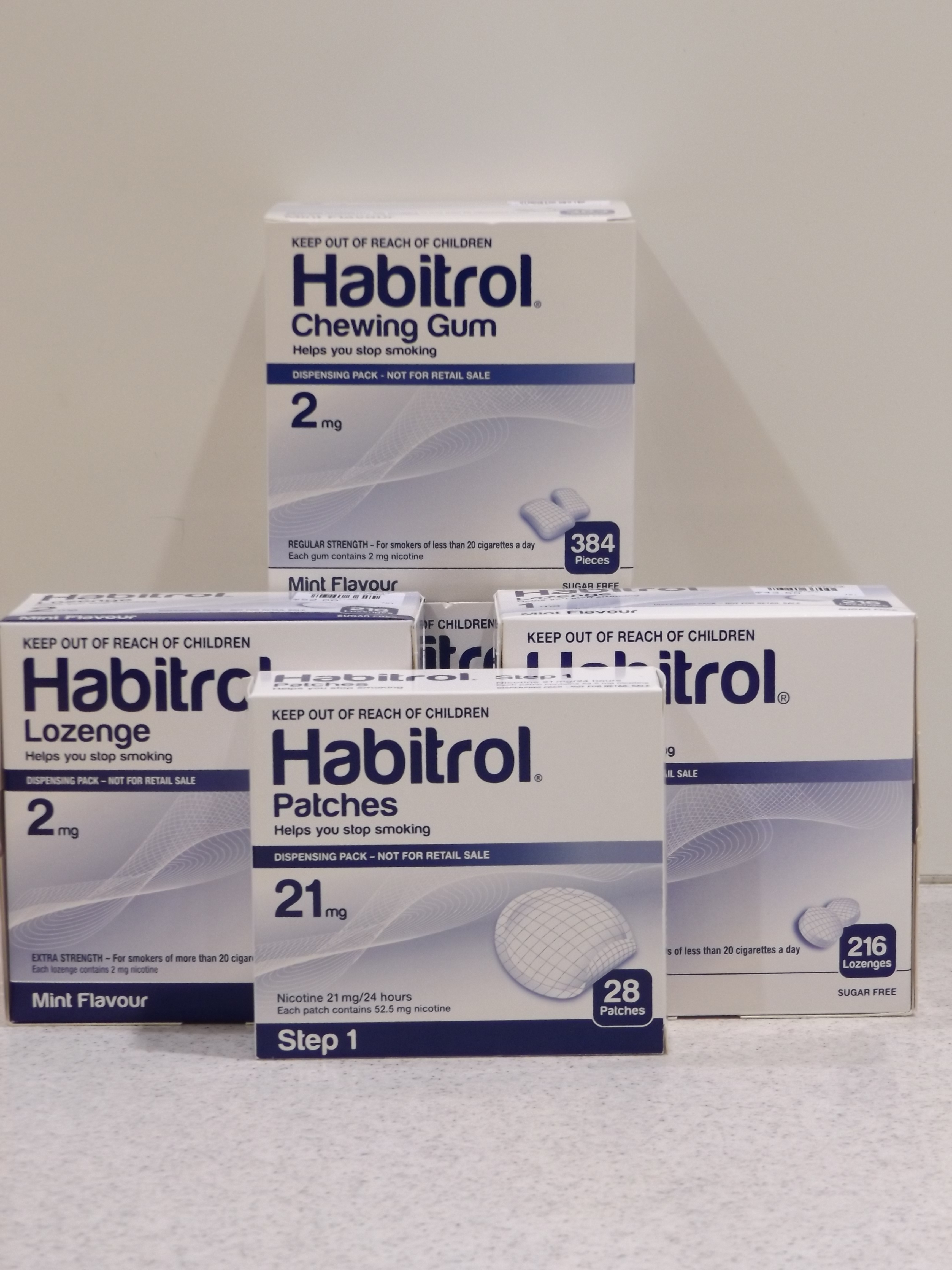 Normally: $89.95
Our price: $5.00
Sorry, this product is currently unavailable for click-and-collect orders. Please visit us in store.
Come in store for details:

A brief consultation with the Pharmacist will be required, this will only take a few minutes.

By law we are required to ask you specific questions before we can supply you with this medicine.

NRT (nicotine replacement therapy) NRT (Nicotine Replacement Therapy). (Pharmacy Only).

Pharmacists can now provide fully funded NRT without a prescription from a doctor or QUITLINE provider.

Customer declaration: I agree to use this pharmacy-only medicine strictly as directed. If symptoms persist, or if I suffer any adverse effects, I will contact my pharmacist or doctor immediately. I acknowledge that I have read and understood the information provided about this medicine.

Habitrol Gum is a proven and effective type of Nicotine Replacement Therapy (NRT). Habitrol Gum helps you to give up smoking by alleviating the unpleasant symptoms associated with nicotine withdrawal. These symptoms can include anxiety, irritability, headaches, sweating, and mood swings. These withdrawal symptoms are often a disincentive to quit smoking. When you chew Habitrol Gum, small amounts of nicotine become released and are absorbed through the lining of the mouth. This provides the smoker with a controlled way to satisfy the body's craving for nicotine.