Click & Collect
Welcome to our Click and Collect Page. Our Pharmacy focuses on the treatment of minor to moderate medical conditions. We stock over 2,000 pharmaceuticals, many of which are exclusive to Pharmacy.
THIS IS A CLICK AND COLLECT SERVICE ONLY.
We also offer a wide range of services including:
Emergency Contraceptive Pill (ECP)

Urinary Tract Infection Prescribing

ED (Silvasta) Prescribing

Oral Contraceptive Pill Prescribing

NRT (Nicotine Replacement Therapy)
The following products are on Promotion and may be purchased by Click and Collect.
Please show us a copy of your order when coming to collect your items.
Your order will be ready for collection in store within one working day based on our normal working days.
Sorry no refunds on uncollected items.
PLEASE NOTE: THIS IS A CLICK AND COLLECT SERVICE WE DO NOT COURIER PRODUCTS AROUND NEW ZEALAND.
« Back to productsOmron Automatic Blood Pressure Monitor HEM-7121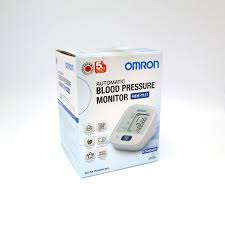 Normally: $159.95
Our price: $139.95
Omron - Blood Pressure Monitor - Standard HEM-7121 - Automatic.

HEM-7121 Automatic Blood Pressure Monitor provides easy and comfortable upper arm blood pressure measurement.

Intellisense Technology - Automatically applies the right amount of pressure for fast, accurate and more comfortable measurements.

- Body Movement Detection
- 30 Memory
- Irregular Heartbeat Detection.